From the time of the ancient Babylonians and in cultures as disparate as the Romans and the Zuni Indians, there have been celebrations at this time of year, often with lovely names such as the Festival of Light or the Celebration of the Sun.
In some cases, the festivals were held because animals were slaughtered — they couldn't be fed over the winter — and this was the only time of the year when fresh meat was readily available.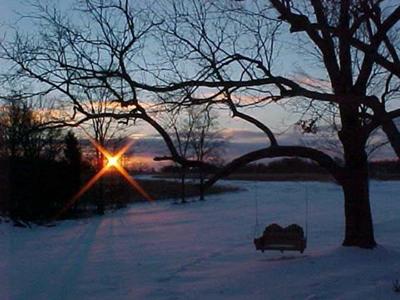 In others there was a religious significance attached to the shortest day of the year. Stonehenge is traditionally used as a celebration site for the winter solstice in England. Officially, the solstice occurs at 11:44 this morning, Greenwich Time.
Historical and religious significance aside, I think of the winter solstice as the real first day of the New Year. After today, nights begin to shorten and the days lengthen, leading to a new growing season. So while there may be eight inches of snow outside my door (and of course the power is out, so I'm typing only because the generator is running), spring is in the air!